New Explore Page
Our Explore page was long due for an upgrade! Now that Wefunder has over 30 companies actively fundraising, ranging from high-tech startups to local breweries, our prior design from 2014 no longer worked well.
Our goal was help investors find the types of companies they are interested in, but still allow for some serendipity and fun. We also wanted a design that could scale up to thousands of companies. We have ambitions for 2017. :)
Top Level Categories
On first page load, we present some popular search options.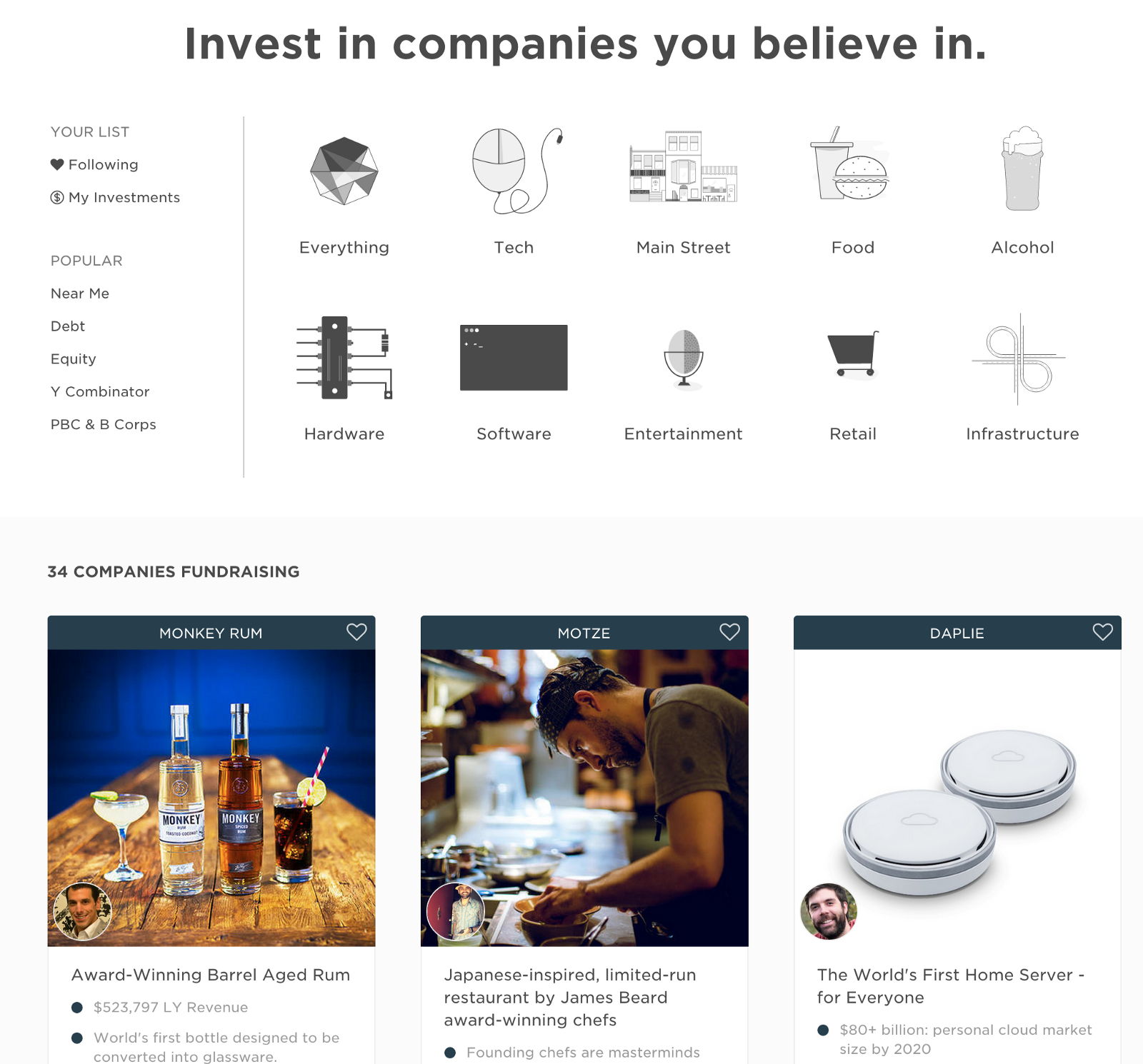 Some highlights:
Easily find companies you followed or invested in
One click to the popular searches, such as Debt offerings or Y Combinator alumni.
Nine very broad categories. Every company on Wefunder will fit into at least one, and up to three.
Company Cards
We also tweaked our company cards.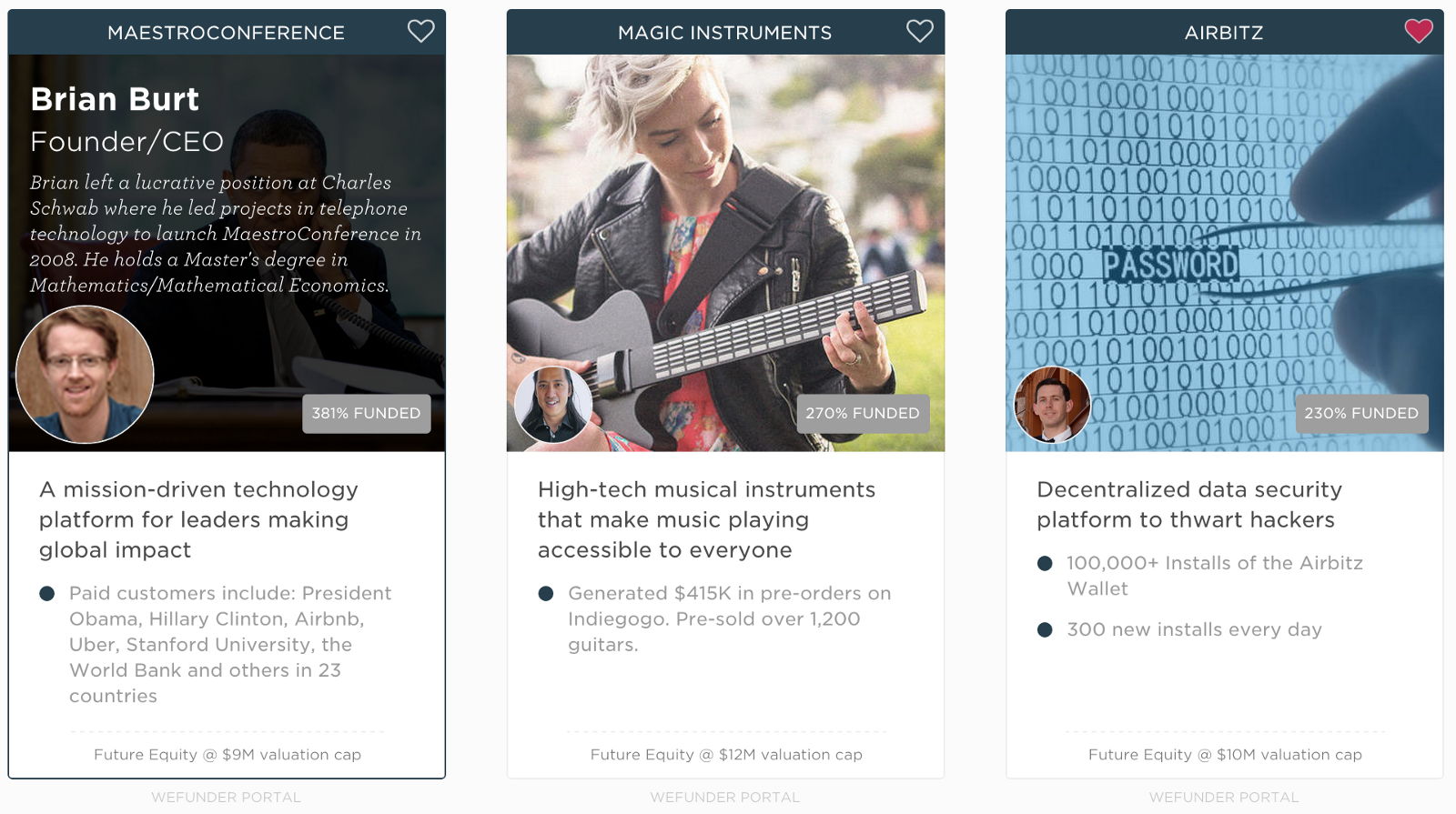 Some highlights:
Click the heart to save and follow a company for future updates
Hover over the founder avatar to learn more about them
See a label with the criteria being sorted by (in this case, % funded)
See the type of security and the valuation at a glance
Tags
Each category or tag will display the most popular tags associated with it. Click on any tag to filter all companies on Wefunder.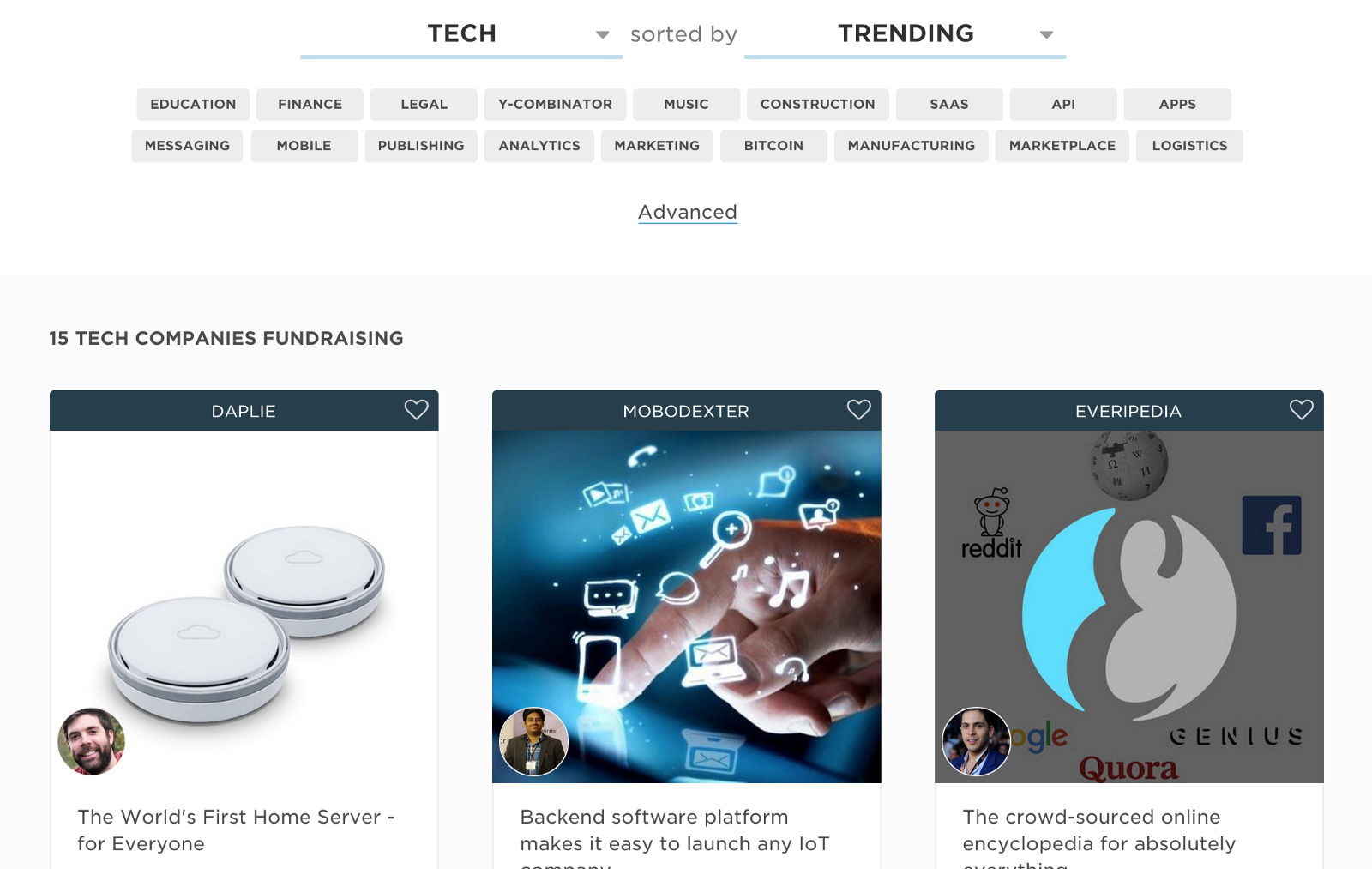 Advanced Filters
You can get extra fancy and choose some nitty gritty details to search by. We hope to add more in the future, like revenues or profitability.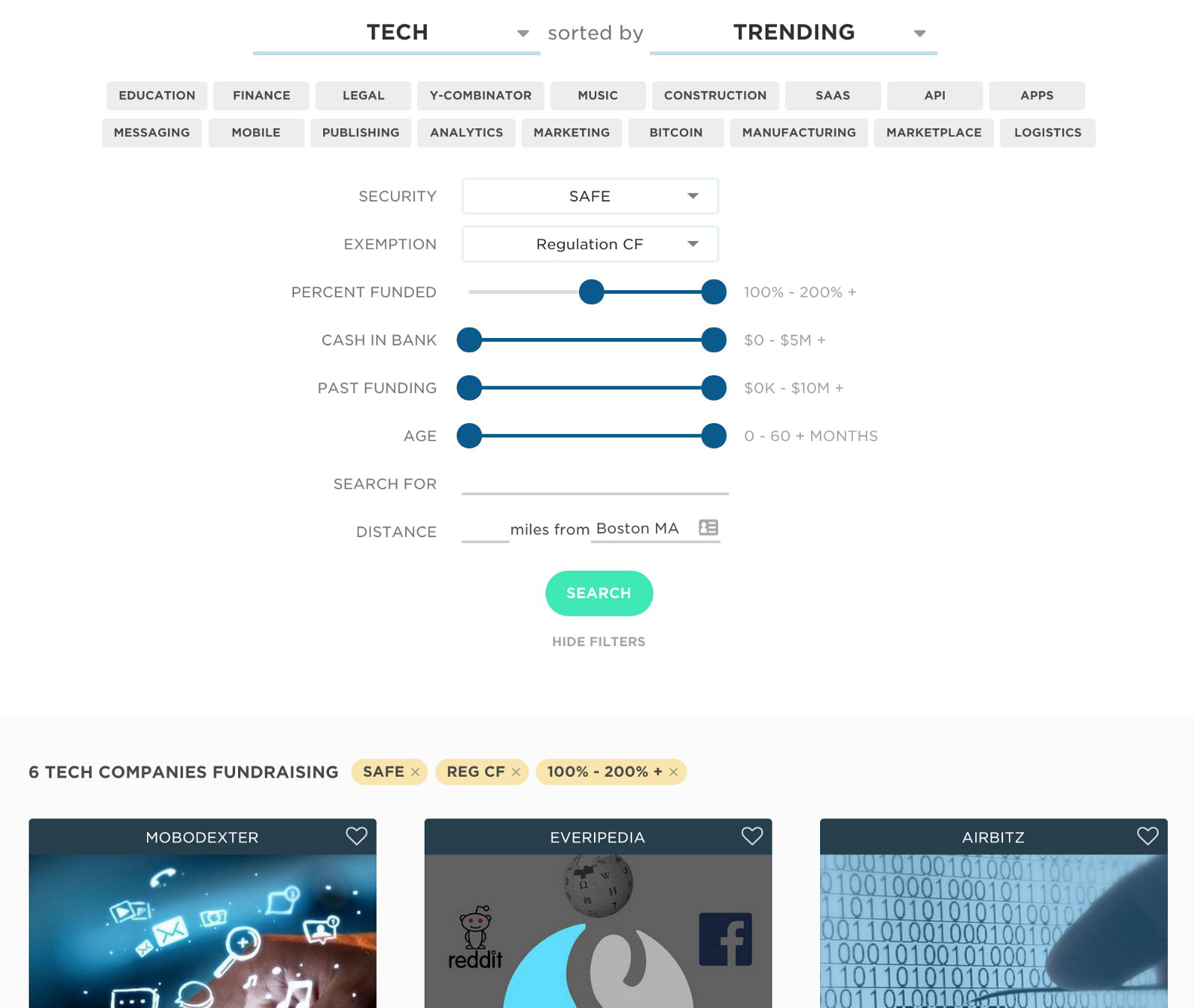 Location
We're funding more and more local companies, like breweries and coffee shops, and expect this to accelerate. So we think it's important you should be able to find what's next to you!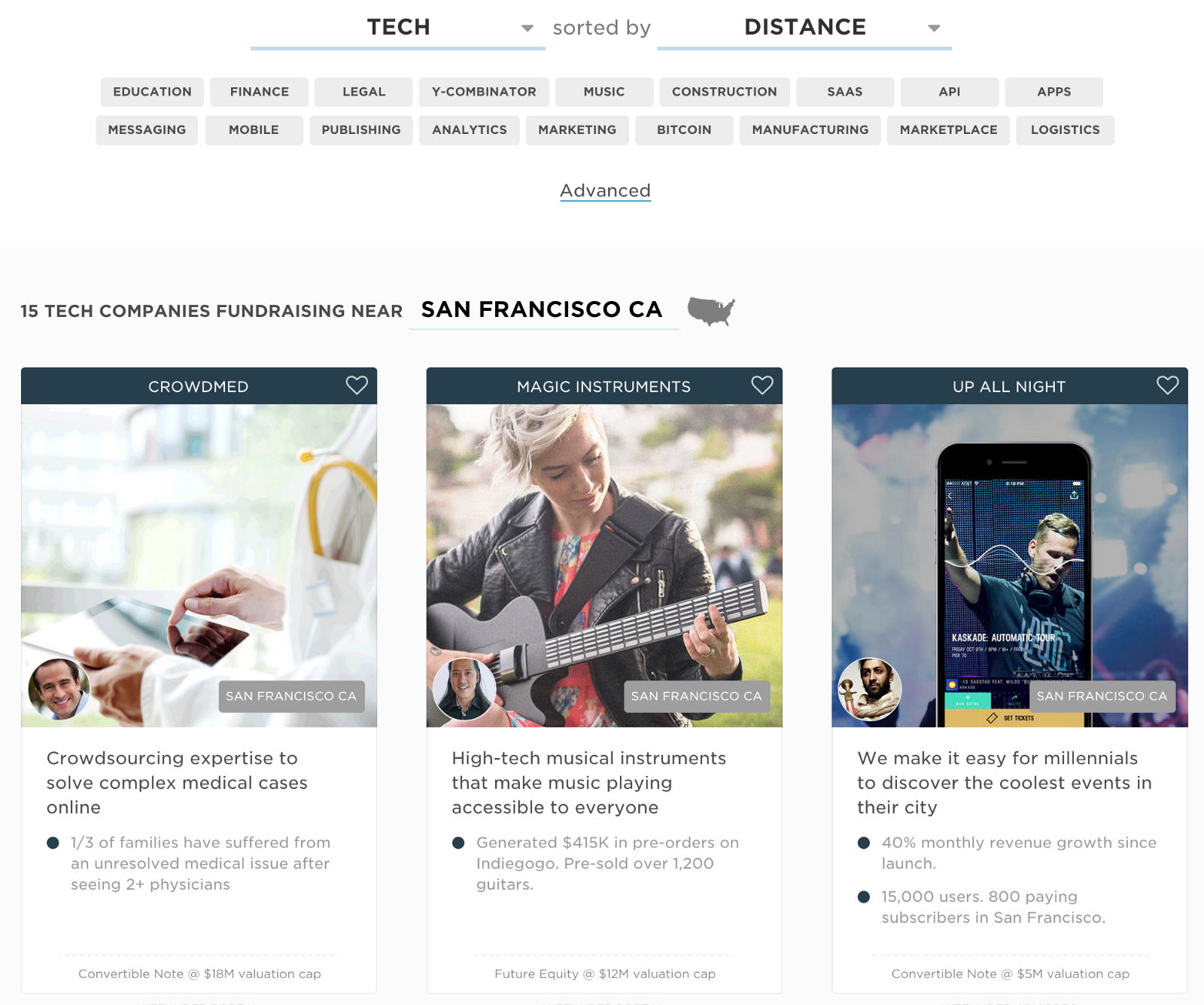 Of course, this being San Francisco, my search results show tech startups!
One more thing: by clicking on the little map icon next to the city name, you'll see a live view of the country, and Wefunder's funding volume in each state. You can click on any state to jump to it.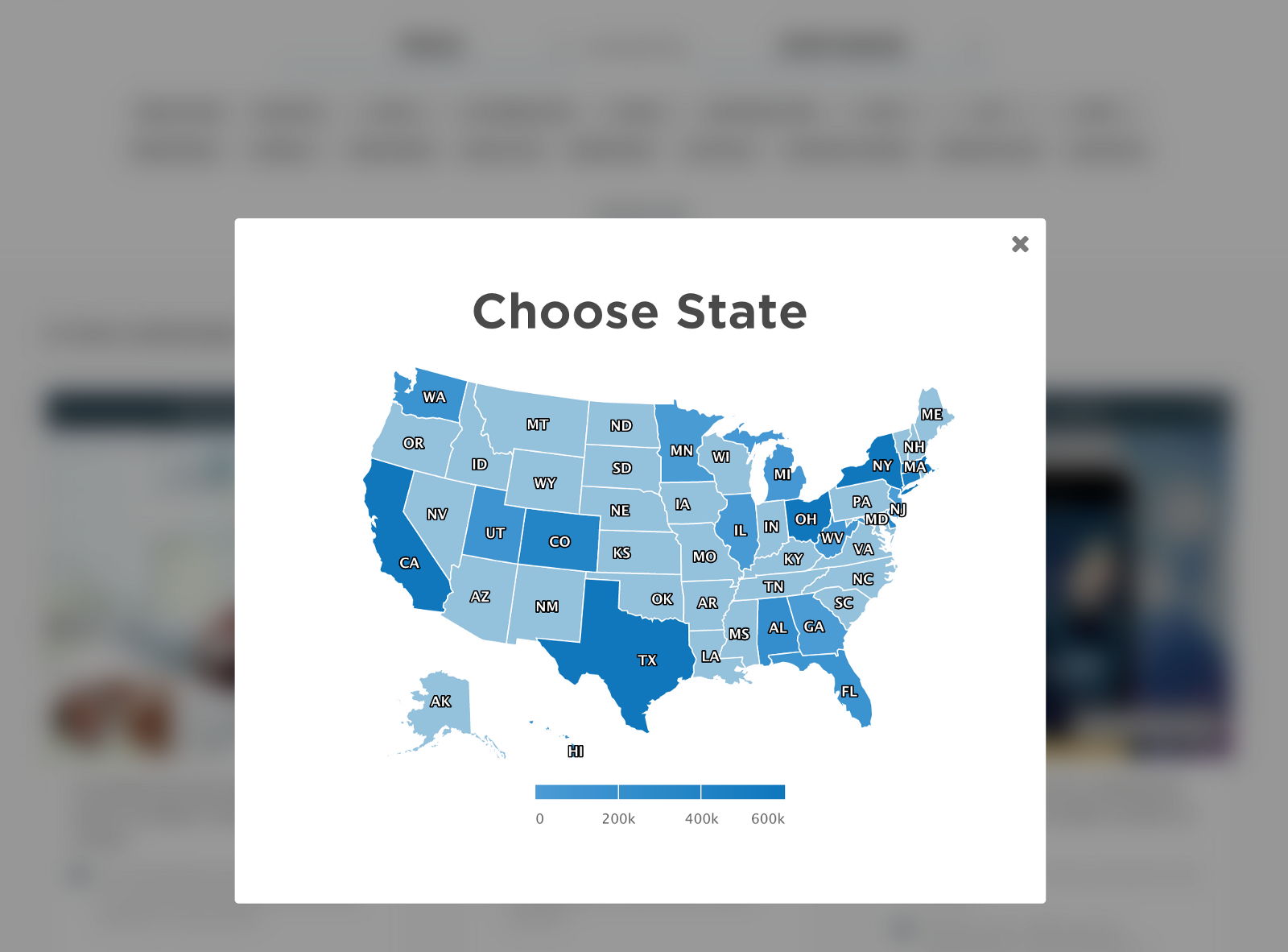 Longer term, once we fund many more countries, we'll enable a drill-down to the county level within each state.
Saving Searches
Come back next week!
As the CEO of Wefunder, I rarely find time these days to get my hands dirty designing or programming. So this project was a welcome return to the past!
Special thanks to Linlin for visual design and crafting some nifty icons… and thanks to Mariusz for setting up all of the Algolia indexes. (If you are a developer, and never heard of Algolia, check it out!)
P.S. —Sorry Greg for mucking up your code base. One day that chart will be real. :)