Wefunder ❤ Bitcoin
EDIT: Last updated 7/26/21, Bitcoin is not a valid payment method on Wefunder.
This week we launched a new way to make investments in startups: with Bitcoin!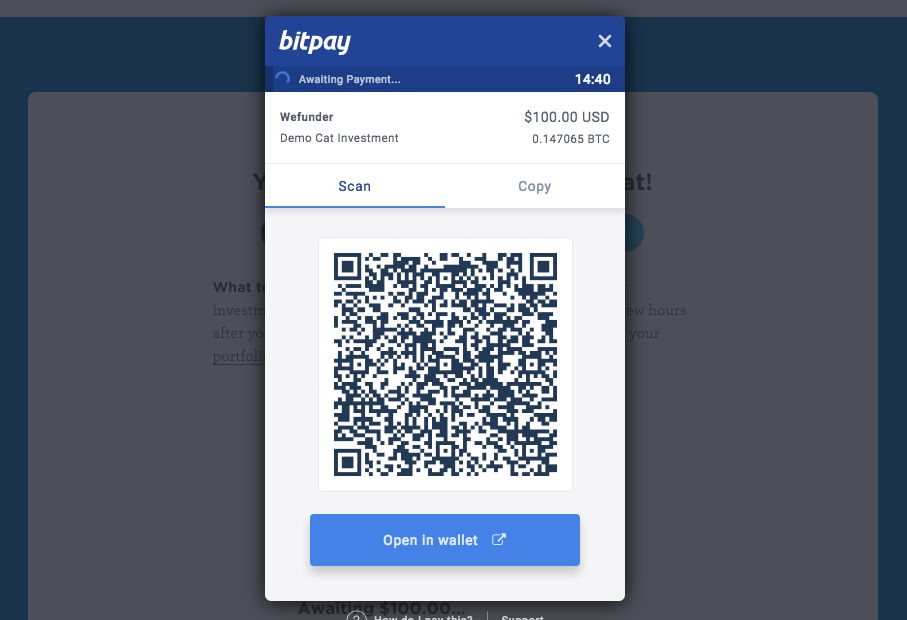 Example. Please don't send money here.
You can use Bitcoin to invest in any company running a Regulation Crowdfunding offering. (Translation = pretty much every company on Wefunder.)Just like any payment method, you can select or switch to Bitcoin from the invest screen.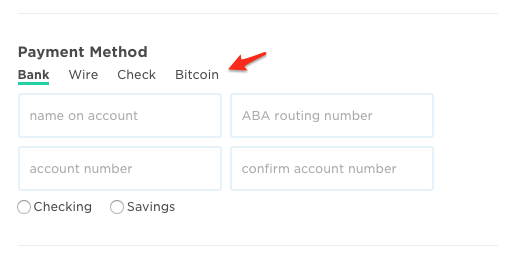 Click the Bitcoin button to use Bitcoin.
For us, this was a no-brainer to add. If you live outside the US it can be an expensive pain to send money. We don't support credit/debit cards yet, due to compliance hurtles, so your only real option is to send an international wire transfer. That's about as fun as it sounds and costs investors $25 or more. So Bitcoin is a step forward in ease and cost.From a technical perspective, this was a tricky integration because of our compliance requirements. Big thanks to BitPay and Silvergate Bank for working with us to make this happen!
When you send us money we hold your funds as US Dollars, rather than Bitcoin. This provides the company stability in how much they raise (a funding round is usually open for months) and they don't have to deal with any cryptocurrency. Refunds get made in the USD-equivalent amount of BTC (priced at when the refund is sent).
So far we've seen over $50,000 worth of Bitcoin hit our pipes! Which is pretty good for the first few days. And we've gotten a little bit of attention in the cryptocurrency sphere:
So if you have a few bitcoins kicking around your wallet and are interested in investing in a startup, give it a whack