Nights with fire, food, friends, and Wefunder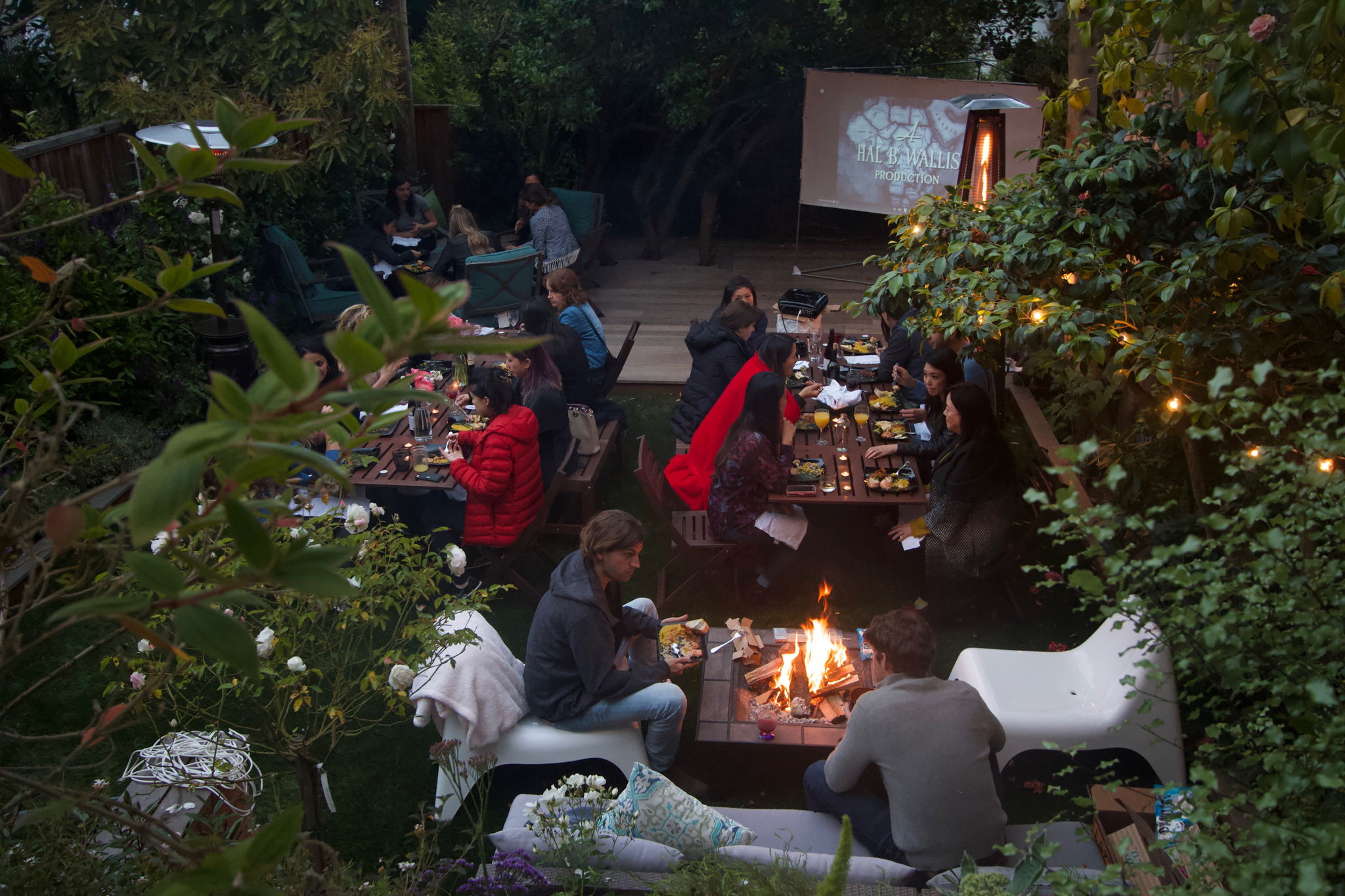 Our office is not typical Silicon Valley. Even for people who think of this area as a land of glamorized fairy tales, our place stands out. It's not just that we're in a 3-story home in the posh SF neighborhood Noe Valley, or that we have a designer backyard with a fire pit and projector for foreign cinema nights, or that our team regularly eats lunch outside in that same backyard.

No, what we think sets us apart is our adoration of meeting, talking to, and connecting all types of people with all other types of people. At Wefunder, we're in the business of fundraising, but we also believe that the person behind the money is just as important, if not more, as the money itself.

So every week, we host dinners for our friends, old and new, where we cook a homemade meal and invite cool people doing cool things to join us for a bite. The amazing part? Every single week, no matter what, we meet someone awesome.

This is not a sales dinner. We're not trying to recruit companies, founders, or investors. We're just trying to meet interesting people doing interesting things, which for a lot of Wefunder employees, is part of the magic of working here.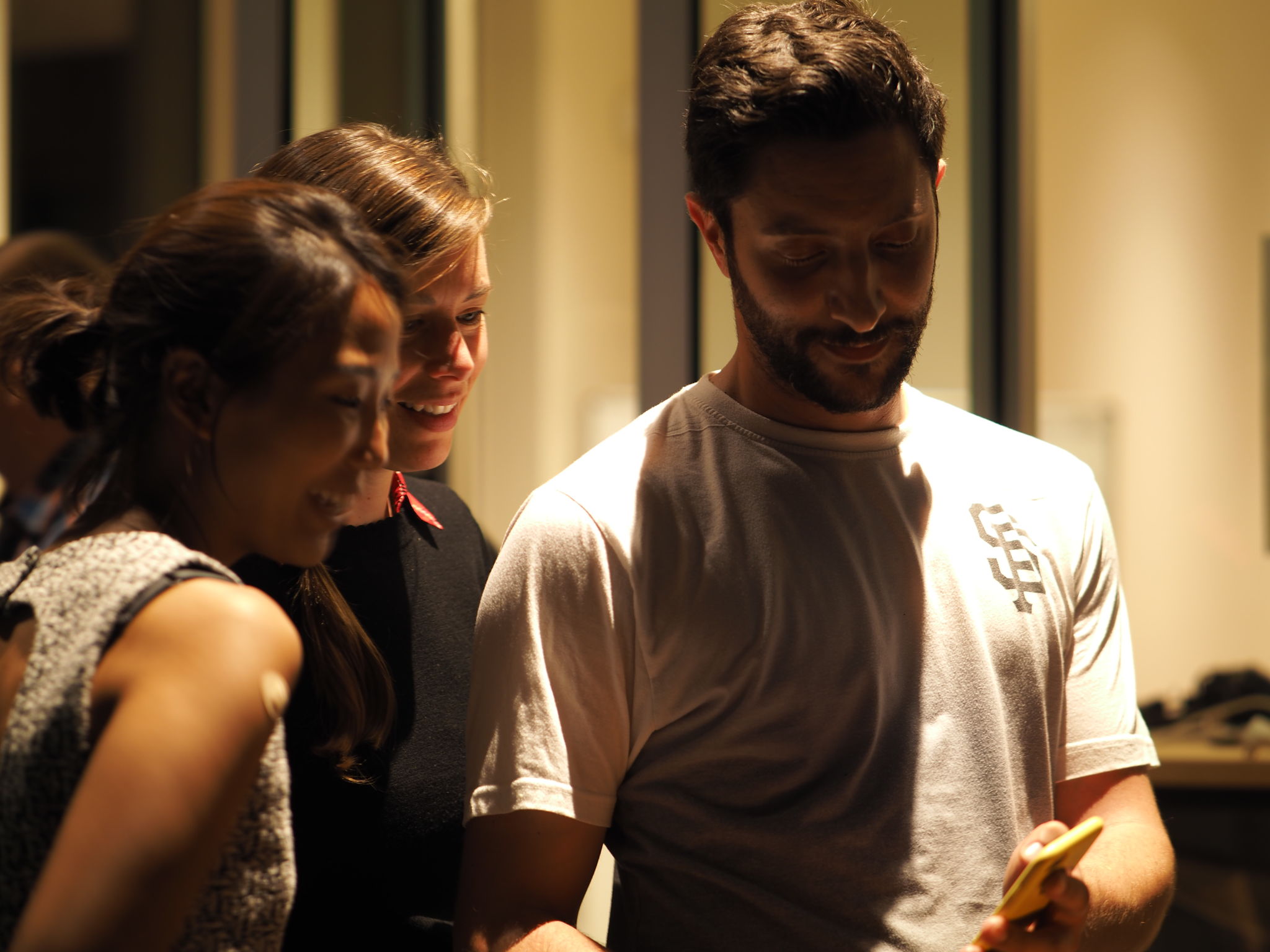 ---
Last Thursday, we hosted a dinner for our accelerator (the xx) participants, along with two guests of our fireside chat Miriam Brafman (Founder & CEO @ Packlane) and Tom Willerer (Partner @ Venrock).

Miriam (M) is the solo founder of Packlane, an online printing company that makes it easy and affordable for businesses to design and order custom packaging online. Packlane touts tens of thousands of clients including Google, Shopify, L'Oreal, Red Bull, Benefit Cosmetics, and Hewlett-Packard.

Tom (T), now a partner at the venture capitalist firm Venrock, was previously the Chief Product Officer at Coursera and VP of Product Innovation at Netflix. Tom focuses on early stage consumer technology, but is determined to offer his expertise to as many founders as he can.

We covered a myriad of topics that night. Some of which I'll summarize for you below.

On the topic of loving your job
T: One of the hard things is being comfortable in your own skin. It's easy to worry about "what do other people think about the things I'm doing?" If your inner mind was a friend, you wouldn't be friends with that person since you're so critical of yourself all the time. The key is being ok with your own decisions instead of worrying about what others think.


"If your inner mind was a friend, you wouldn't be friends with that person

On being a solo founder
Being a founder means being the jack of all trades. No one can be the expert of everything, so it's key to know how to utilize your resources. For Miriam, that meant scouring the web for all its available resources. An engineer and designer by trade, she had to learn sales, marketing, accounting, and a slew of other skillsets.
M: It's normal to be filled with lots of self doubt. It's difficult dealing with the fall out of decisions when you are a solo founder. That's why you supplement it with constantly learning and building your network. Don't have expertise in something? Find someone who is. Reach out to them. Ask them for help. The more people you know, the more experts you know.


On communication
For small teams, the key is often moving quickly.
T: Divide your decisions into reversible and irreversible decisions. Reversible decisions should be made by the individual with the most expertise then communicated to the rest of the team. If there are no experts? Toss a coin and go.

The big ones that are irreversible? Those are the ones that should be agonized and debated over. Those are the ones to require input from all team members.



On what to do and what not to do?
M: Know when to utilize a third party service. If it's an integral part of your business, why would you outsource that? If it's not, why would you expend resources building it yourself? If you're Dollar Shave Club, obviously marketing is something huge for your brand. You wouldn't outsource that.
You're never going to be as good as Amazon at hosting, so why waste time and resources and human motivation trying to do something half-assed?



On deciding on companies to invest in
Even for VCs, sometimes numbers aren't everything. Much of startup investing is about taking a gamble on the someone you believe in, the dream you want to live in.
M: Each VC or angel investment is often a 10+ year commitment, so I have to really be interested in it. I have to have the ability to be helpful. You're picking the people and then diving in to help them. I need to be able to offer some sort of expertise so I am not just an empty suit.


"It's more heart than it is head." You are picking the people you invest in. You have to feel it in your heart first, then you almost trick yourself into thinking it'll be huge.



On hiring
It's easy to hire people who're like you. Whole companies have gone to shits because of this.
T: If you want a diverse set of opinions, the easiest way is to hire a diverse set of people. I'm in trouble if all my partners look like me.
M: Hire people for their track record and accomplishments. Hire with your head.


On firing
T: Most of the time, people are at a company longer than they should have been. They can erode the culture and do a lot of damage. It's usually a gradual degradation of performance, and this must be communicated to the employee. They should be given feedback about how they're doing, and a chance to correct for it.


"I'm crushing it!"

"You're fired."

"Well that's not what I was expecting."

It's hard firing people, but think of it from a "fit" perspective. These people will be happier elsewhere also. Netflix gave very generous severance packages so that managers wouldn't feel as terrible letting subordinates go. Though there is no quota, it's said that Netflix fires about 15% of their employee every year. This is how Netflix is able to maintain a culture of hiring, and retaining, only the best of the best.


On the topic of culture
Miriam has an interesting case: her team of around 50 employees are all remote. Some team members she's never even met in person. Though there's less culture in a remote team versus an on-site team, Miriam says that her team has organically developed a culture of accountability and pride in their work.

This is about the type of qualities you exemplify from the get go. With time, each decision, and each new hire, this culture is fortified.


"Your culture is not what's written on the wall. It's what leads you to fire, hire, promote people. It's not what's written in a doc."
On dream jobs if money weren't an issue

T: I'd not be investing someone else's money, but just helping people accomplish amazing things on my own.
M: It would definitely be music. I would love to live a life where I do music and tour the world playing music.
Wefunder hosts weekly dinners (barring end of society and natural disasters), usually with themes for the night. Past events we've hosted include: female founders, social good companies, immigrant founders, coffee & chocolate, B Corps, and more. Have a theme you'd like to suggest? Let us know at [email protected]