AMA with Airbnb Cofounder Nate Blecharczyk
In addition to our weekly dinners, we've hosted a slew of AMAs this quarter, which are online question and answer sessions popularized by Reddit (AMA = ask me anything). We started AMAs to give the founders in our first XX batch an opportunity to learn from some of the best founders and investors we could find, then we opened them up to the entire Wefunder community so everyone could learn.

A couple weeks ago, we hosted Nate Blecharczyk, Cofounder and Chief Strategy Officer of Airbnb, at our office for an in-person AMA with the XX founders, their employees, and Wefunder.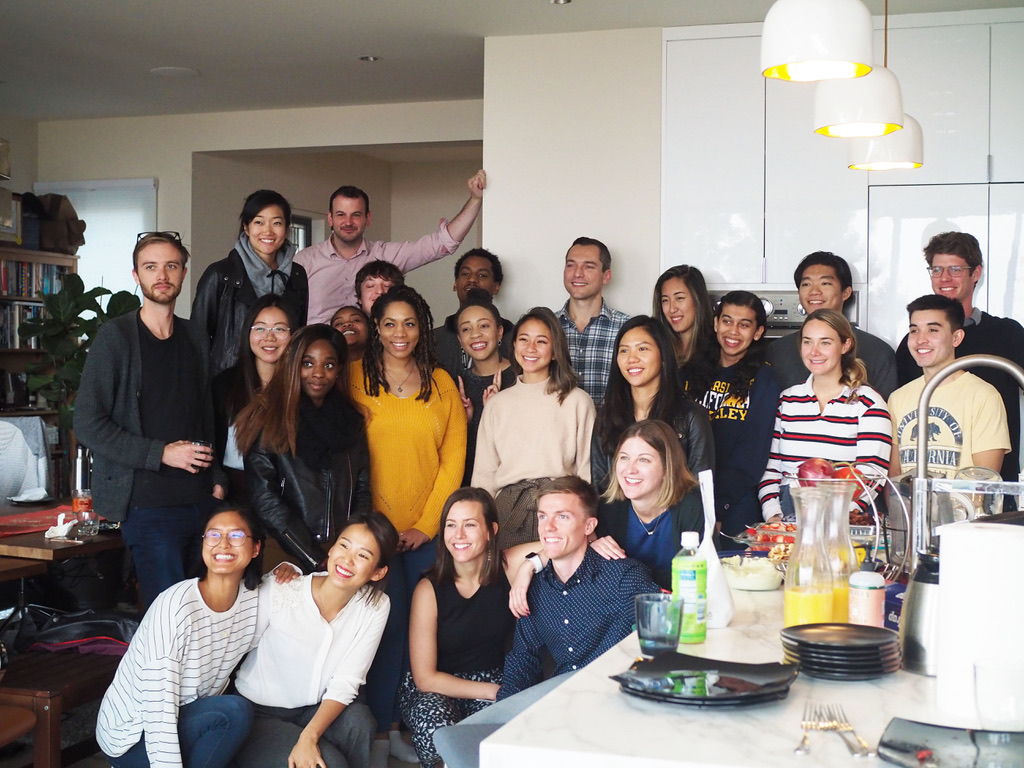 Airbnb is easily one of the biggest tech success stories from this century. It's a well-known story – Brian Chesky and Joe Gebbia needed money to pay rent so they rented out a spare room in their apartment (recently vacated by Nate) to make a little extra cash. The cash came, and Airbnb was born. Most news stories add in Airbnb's current status (reportedly $3 billion in revenue last year) and end there.

But of course, there's more. Eleven years more. And for a group of young, hungry founders aiming to be the next Airbnb, the devil is in the details.

A few words of wisdom from Nate himself:

On keeping culture while hyperscaling:

Culture takes time to develop. If you're adding too much new blood to the mix [too quickly], people start to lose track of what the culture is. We took it really seriously to establish core values before hiring our first employee. We always interviewed every employee against our core values.

On having two designers and one engineer for Cofounders

Designers and engineers think differently. Compromise is always better than any one perspective. It was hard, but didn't cause the team to fracture. We describe it as a stool. Take away any one le,g and it would fall over and wouldn't have worked.
(Nate was originally the team's CTO).
On how to tell your story
In the early days, Airbnb got into the newspapers a bunch of times. According to Nate, newspapers covered them because the story wasn't just about a new tech startup. Instead, Airbnb inserted itself into a much larger story that was already happening. One example: the 2008 Democratic National Convention. Airbnb marketed itself as a way for Obama supporters to host other Obama supporters, and offered a solution to the shortage of hotel rooms in Denver that weekend. His message for all the budding startups out there:
Look at what's happening in the news and figure out how you're relevant. Reporters want to tell different angles on the same story.

"You have to make your wine fit their bottle."
The cereal story
A favorite story of the morning was about cereal. The company was deep in debt a few weeks after the 2008 DNC. The media they'd received hadn't boosted customers or revenue. Nate was busy coding away in Boston, while Brian and Joe were scrambling in San Francisco to come up with funding to keep Airbnb alive. Eventually, the pair came up with the bright idea to focus on the "breakfast" side of Air Bed and Breakfast by making 500 limited edition boxes of cereal about the presidential candidates: Obama O's and Cap'n McCains. Nate was skeptical, but Brian and Joe called in a few favors, and within a few weeks launched the cereal for purchase online. It was a hit: they sold a box every three minutes and quickly made more money than they'd made that entire year since launching Airbnb.
The cereal played a pivotal role again few months later. During their Y Combinator interview, Paul Graham and the others Partners were unconvinced that people would allow strangers to sleep in their homes. After the interview was over, ("It went poorly," says Nate), Joe gave PG a box of Obama O's. Newly intrigued, PG asked them to tell the cereal story.
Later, PG would say that the reason he offered them a spot in YC was because of the cereal. "If you can convince people to pay forty dollars for a four-dollar box of cereal, you can probably convince people to sleep in other people's airbeds," he said. "Maybe you can do it."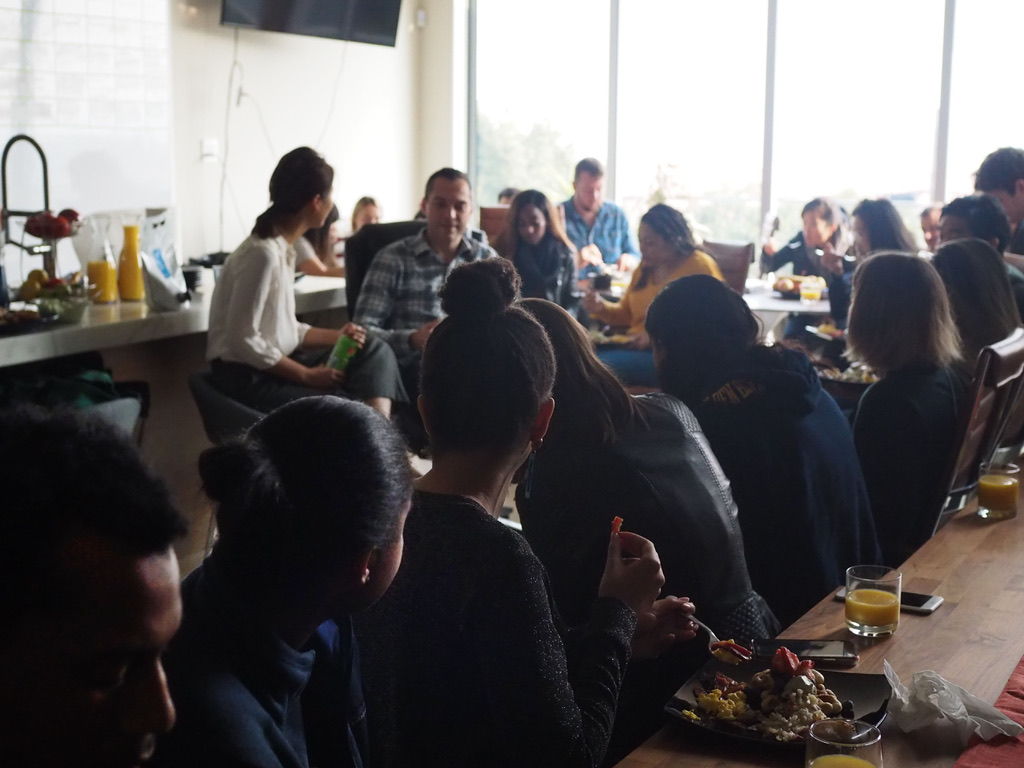 Big thanks to Nate for coming down for the morning! See our other AMAs here.